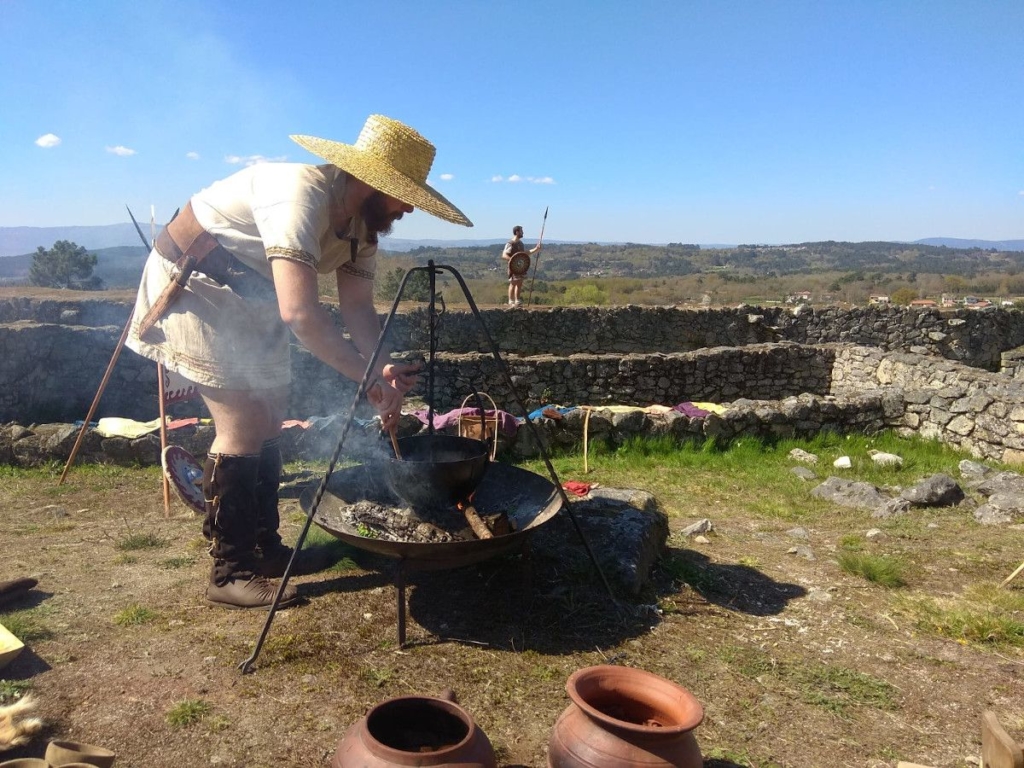 Welcome
Gallaeci Reenacment
We are an historical reenactment association based in Lugo. Our main objective is to reproduce the daily life of a castrexo people in the Iron Age and during the Romanization of Gallaecia. This is why we chose to focus on the Namarini, a town settled in the coast of Lugo during this period.
The association started working in 2008, founded by people who participated in the Arde Lucus and wanted to get more involved in historical reenactment. Little by little we were consolidating ourselves as a recreation group that celebrates events of various kinds, from recreation parties to small days with activities for museums or other entities.

Join Us
Activities & Events
The association carries out all kinds of day-to-day activities of the castrexo culture. You can attend the next elaboration of these activities through the events page.

How do we work?
There are two fundamental aspects of our work: research and preparation of activities and the participation in events for the public.
Our partners research aspects of castrexa life, conduct workshops to learn the necessary skills and prepare all the materials for the activities we offer.
This hard work culminates with the participation in events, where we communicate our results and show to the audience what we have learned with the greatest possible historical rigor.
What can we offer?
Our partners are the soul of this project. The people who join the association receive help and materials to make their clothes, as well as being able to attend workshops where they can learn various skills such as pattern making and sewing, carpentry, ceramics, fabric...
As far as activities for the public are concerned, we offer a selection that can be adapted to the space and time available: from the demonstration of food preparation and conservation, manufacturing and sailing in boats made of willow branches and leather, manufacturing of perfumes, dyeing with natural pigments, etc.